Pasta is a type of cuisine that is normally created from an unleavened dough of wheat flour combined with water or eggs and molded into sheets or various forms before being boiled or baked.
Many people prefer to buy pasta in bulk as it helps restaurants and houses produce food quicker!
The list below consists of numerous pasta supplies that you can rely on for brilliant wholesale deals!
List Of Wholesale Pasta Suppliers:
Italfoods, Inc.
Wholesale Italian Food
Bovafoods
Pure Italian LLC
Classic Foods
Antonio's Pasta
Gustiamo
1. Italfoods, Inc.
Italfoods has a 116,000 sq. ft. warehouse, several hundred suppliers, over 4,000 clients, and over 70 devoted staff who have contributed to Italfoods' current success.
They have a deep interest in keeping customers and supply suppliers have reasonable rates and deals to keep them happy and maintain their quality.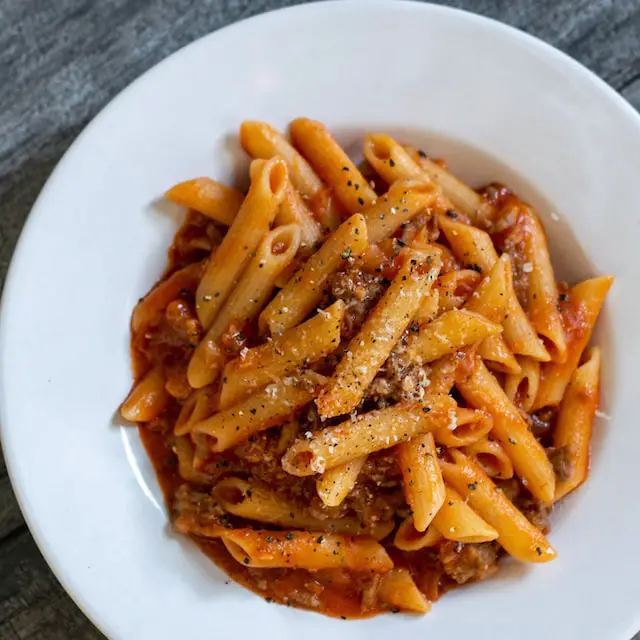 Many of the company's earliest clients, producers, and workers are with the firm.
Their devoted and knowledgeable team ensures that all their supply will never compromise quality at any level.
Contact Info:
Phone: 650-877-0724
Email: [email protected]
Website: https://www.italfoodsinc.com/
Address: 205 Shaw Road, South San Francisco, CA 94080.
2. Wholesale Italian Food
Wholesale Italian Food is a genuine Italian food importer that ships real, high-quality Italian delicacies to your home, restaurant, or office.
They exclusively import and supply the most genuine and high-quality Italian dishes straight to customers.
The company has teamed with genuine Italian craftsmen that have been producing real Italian cuisine for decades.
Their pasta is known to be the best paired with the other ingredients ordered from their website.
Wholesale Italian Food provides gourmet olive oil, truffles, Italian cheeses, premium balsamic vinegar, pure pizza flour, Peppers, pasta, and many more!
Contact Info:
Phone: 8882525251
Email: [email protected]
Website: https://wholesaleitalianfood.com/
Address: 13290 NW 25th Street, Miami, Florida United States, 33182.
3. Bovafoods
Bovafoods is one of the tri-state area's premier food service wholesalers, but that wasn't always the case.
Indeed, Bova Foods began in poor circumstances and is a perfect example of one man following the genuine American dream.
Antonio Bova recognized an opportunity to deliver his clients in America the real Italian dishes he loved from the inception of Bova Foods.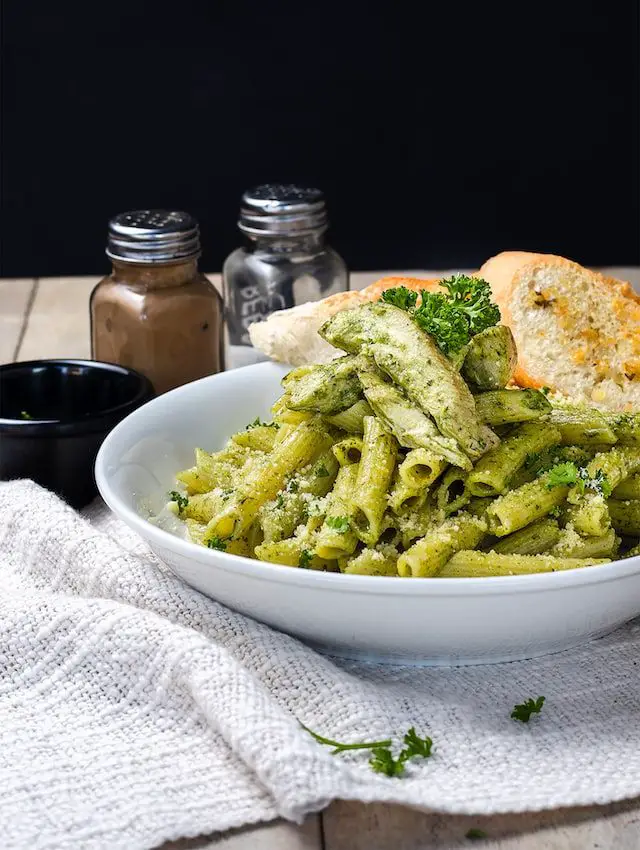 This basic concept eventually led to him expanding his business to serve the local pizzerias and eateries. 
Bova is happy to be a second-generation, family-owned, and controlled firm, carrying on his goal. They have an experience of over 50 years, therefore, their pasta is worth the taste!
Contact Info:
Phone: (800) 966-2682
Website: https://bovafoods.com/
Address: 4365 County Line Road, Chalfont, PA 18914.
4. Pure Italian LLC
Pure Italian LLC is owned by Fabio Zellino whose passion for genuine Puglia extra virgin olive oil inspired the formation of the company.
He envisioned a business that sold authentic Italian flavors to the world.
It began with the shipping of a few cases of this premium original Italian extra virgin olive oil to be sold at farmer's markets around the Boston metro region and its environs. 
Today, the top chefs in New England rely on Pure Italian for exceptional real Italian cuisine, many of which are certified organic.
Pure Italian is now trusted by innumerable shops, caterers, restaurants, and home cooks.
Contact Info:
Phone: 617-393-3480
Email: [email protected]
Website: http://www.pureitalian.net/
Address: 450 Arsenal St, Watertown, MA 02472.
5. Classic Foods
Since 1984, Classic Foods has provided artisan specialty items to hotels, restaurants, and other commercial businesses in the Pacific Northwest.
They supply a variety of pasta styles and shapes in the market.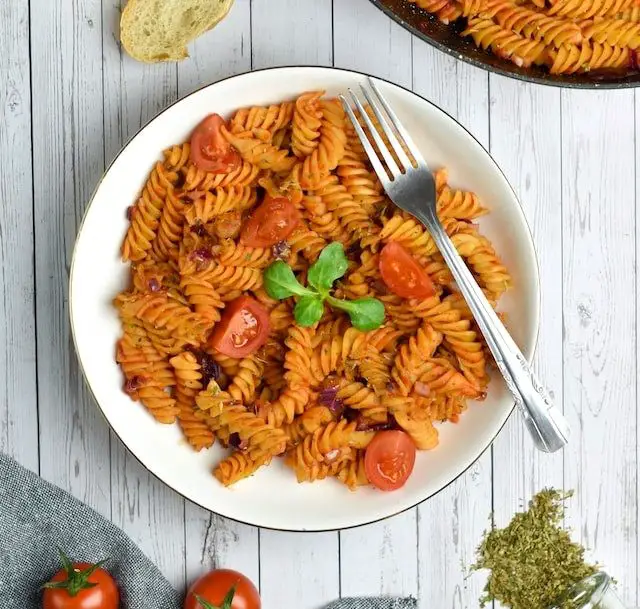 Their creator, Jake Greenberg, began with a line of quality, low-salt soup bases but rapidly grew to include herbs, spices, and other goods. 
Classic Foods began making its pasta in 1991.
You can check out their pasta supply from the link below and buy in bulk if you like it!
Contact Info:
Phone: 503.234.9387
Email: [email protected]
Website: https://classic-foods.com/wp/
Address: 817 NE Madrona St, Portland, OR 97211.
6. Antonio's Pasta
Antonio and Mario, brothers-in-law, founded Antonio's Pasta in 1974 intending to share their great handmade pasta with others. They introduced the "Sunday dinner" vibe to every day by using generations-old family recipes. 
As Antonio's business flourished, their family began working alongside Antonio and Mario. Their family recipes became better together and the families carried their Italian tradition with pride in 1982. 
Antonio's is currently available in restaurants, pizzerias, Italian markets, and other locations across New Jersey, New York, and Pennsylvania. Aside from the basics, they have over twenty various flavored ravioli and fresh semolina pasta. 
Contact Info:
Phone: (732) 442-1640
Website: http://www.antoniospasta.com/
Address: 545 Route 9 North, Woodbridge, NJ 07095.
7. Gustiamo
Gustiamo provides genuine ingredients from Italy to the United States. They are situated in the Bronx and sell products throughout the United States and Canada.
Gustiamo was created in 1999 as an internet retailer to improve the quality of Italian cuisine in the United States. They offer a large wholesale operation in addition to the internet store.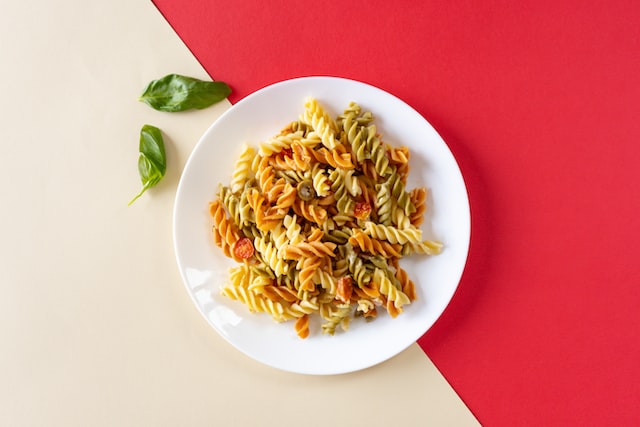 They have been importing the greatest and most genuine food from Italian farmers and food artisans, beautiful people who are passionate about their land and traditions. 
Contact Info:
Phone: 718 860 2949 
Email: [email protected]
Website: https://www.gustiamo.com/
Also, check out our article on the List Of Wholesale Frozen Fruit Suppliers & Vendors!