Salmon is the generic term for numerous ray-finned fish species in the Salmonidae family. Trout, char, grayling, and whitefish are also members of the same family. 
Salmon are indigenous to the North Atlantic and Pacific Oceans. Therefore, there are many suppliers of salmon, and some of them are listed below!
List Of Wholesale Salmon Suppliers:
Blue House Salmon
Pucci Foods
Panapesca
Wabash Seafood
Fortunasea
The Popsie Fish Company
Yama Seafood
Salties
Smokey Bay
Euclidfish
1. Blue House Salmon
Blue House Salmon has their production center where salmon swim happily and healthily in their Bluehouses. It is how they maintain their globe green and waterways blue.
A greenhouse provides an optimal climate for plants, and their Bluehouses provide the same for salmon. If you are looking for a sustainable business, then this is the one.
Contact Info:
Phone: 775273 2418
Website: https://bluehousesalmon.com/
2. Pucci Foods
Pucci Foods was founded by a young man named Joe Pucci and Son's Seafood was formed in 1918 with a promise: to provide the greatest fish in the best way possible.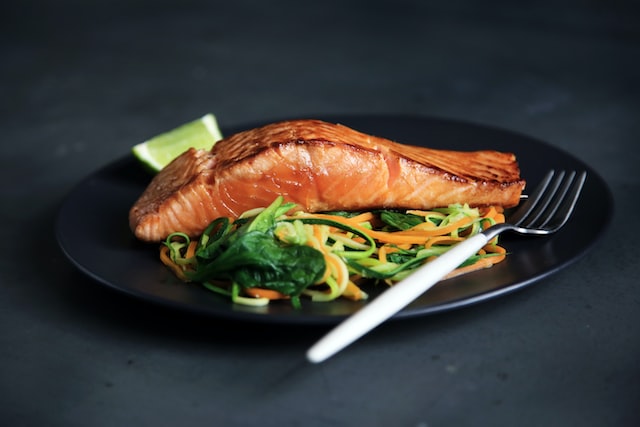 When Chris Lam purchased the firm in 2001 and extended it beyond seafood, that pledge took on new significance. He understood he needed to rebrand, but he wanted to honor Joe Pucci's history, so he called the firm Pucci Foods. 
Contact Info:
Phone: (510) 300-6800
Email: [email protected]
Website: https://puccifoods.com/
Address: 25447 Industrial Blvd, Hayward, CA 94545.
3. Panapesca
PanaPesca USA is a seafood importing and marketing firm that provides a consistent supply of shellfish and select fin fish to the food service and retail industries.
Their items are supplied from long-term supply partners throughout the world who pack to their requirements. You can expect a great salmon in bulk from their website link below!
Contact Info:
Phone: 781-829-9019
Website: https://panapesca.com/
4. Wabash Seafood
Wabash Seafood is family-owned and runs a business in the heart of Chicago's West Side. Their fish is popular including the salmon and you can find them on the website below.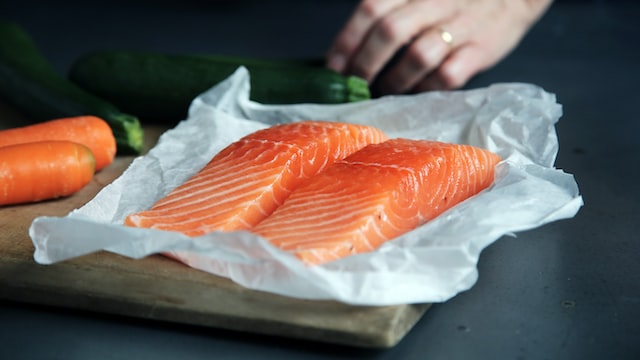 Since 1989, when Ron and his son John decided to create their own fish house, the Rebello family has been a part of Chicago's wholesale seafood sector. 
Contact Info:
Phone: 312.733.2158
Email: [email protected]
Website: https://www.wabashseafood.net/
Address: 2249 W. Hubbard St, Chicago, IL 60612.
5. Fortunasea
Fortuna Sea Products, founded in 1994, is a national importer and distributor of seafood. They take pleasure in consistently obtaining the highest quality seafood items from across the world and offering exceptional customer service. 
Their knowledge and quality assurance goes above and beyond to ensure that their customers receive the finest quality and greatest value in the market.
Contact Info:
Phone: 626.572.4600
Email: [email protected]
Website: https://www.fortunasea.com/
Address: LONG BEACH, CA 90813
6. The Popsie Fish Company
The Popsie Fish Company's tale began in 1987 with the purchase of a set net fishing site on the eastern beaches of Bristol Bay in the Bering Sea, 10 miles north of the Yup'ik hamlet of Egegik.
Summers are spent commercially fishing for Sockeye salmon and this is why the firm is an expert in supplying salmon fish to a variety of retailers!
Contact Info:
Phone: (907)299-6856 
Email: [email protected]
Website: https://popsiefishco.com/
Address: 3939 Lake Street, Homer, Alaska 99603.
7. Yama Seafood
Yama Fish, Inc. has made it its aim since 1980 to be the local seafood supplier you can rely on. They offer the greatest quality seafood as well as world-class customer service from start to finish. 
Yama serves hundreds of clients and has dozens of Michelin-starred clients around the East Coast. They make certain that every client receives the quality, quantity, and size they want promptly. 
Contact Info:
Phone: (201)433-3888
Email: [email protected]
Website: https://www.yamaseafood.com/
8. Salties
Salties's mission is to inspire and implement ideas that help restaurants, retailers, marketplaces, and wholesalers; one of the solutions they established is a traceability program. 
They exclusively source from sustainable fisheries and are happy to be a well-known name in the seafood industry. They enjoy innovating, improving, and exploring possibilities every day!
Contact Info:
Phone: +1 825 468 2437
Email: [email protected]
Website: https://www.salties.io/
9. Smokey Bay
Smokey Bay Seafood was created in 1998 in Vancouver, British Columbia. The firm began as – and continues to be – a passionate, honest, and driven organization. 
They can meet your demands because we have over 20 years of industry expertise, and place a high value on honesty. It began as a tiny package food company and has since expanded to specialize in the fresh, frozen, and live seafood trade. 
Contact Info:
Phone: +1 877-676-6539 / +1 604-568-4310
Email: [email protected]
Website: https://www.smokeybay.com/
Address: 1114 W. Magnolia St. 400-155, Bellingham, WA, 98225, USA.
10. Euclidfish
Euclidfish is a fourth-generation family-owned business that has been providing quality Food Solutions and sustainable goods since 1944.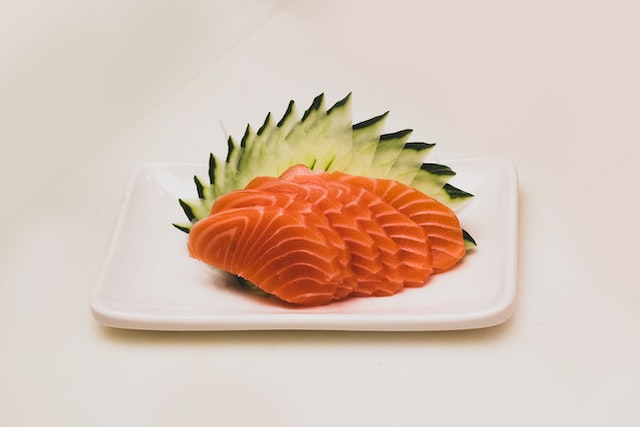 They take pleasure in delivering the finest restaurants, specialty stores, country clubs, hotels, and casinos with the healthiest and freshest seafood from around the world.
Contact Info:
Phone: 440-703-6720
Email: [email protected]
Website: https://www.euclidfish.com/
Address: 7839 Enterprise Drive, Mentor, OH 44060.
Also, check out our article on the List Of Wholesale Peanut Suppliers!