The first french fry, according to legend, was born in Namur, in francophone Belgium, where the natives were particularly fond of fried fish.
When the Meuse River froze up one hard winter in 1680, people purportedly ate fried potatoes instead of the tiny fish they were used to, and the fry was created.
Right now, there is not a single person on earth who doesn't eat french fries. It's a globally loved food, and you can find a list of amazing list of suppliers below.
List Of Wholesale French Fries Suppliers:
Ore-Ida
Pomraco
Simplot Foods
Lux Fries
Lamb Weston
Interfries Inc
Vima USA, Ltd.
1. Ore-Ida
Ore-Idacome has come a long way from our humble beginnings over 60 years ago. Ore-Ida has given you America's greatest potato meals, from crispy, golden fries to the world-famous Tater Tot Potatoes, a 100% Ore-Ida original. 7
This is because the finest dish usually begins with the best components.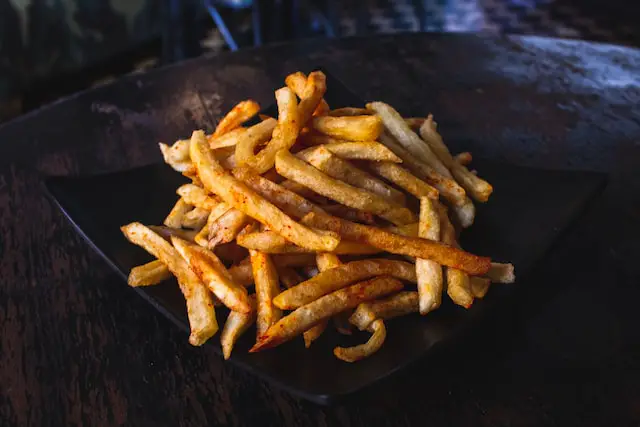 And they're fortunate to be surrounded by some of the best potato fields in the Pacific Northwest: the heart of potato producing region.
In reality, the name Ore-Ida is a combination of "Oregon" and "Idaho." That's how proud the company is of this America, and the individuals who are enthusiastic about it are referred to as "neighbors."
Contact Info:
Website: https://www.oreida.com/
2. Pomraco
Pomraco is a frozen and dry food product exporter. 
They serve french fries, potato specialties, as well as vegetables and fruits.
They also have a business dedicated to dry items such as fresh potatoes and potato flakes for industrial use.
Pomraco is the customer's long-term partner and committed provider of agricultural food products with high added value, exceptional quality, and distinct flavor. 
Their products are exported and admired all over the world and cater to the specific needs of each customer.
They provide a distinctive product variety for retail, food service, and industrial customers all year.
Contact Info:
Phone: +32 (0) 472 970 634
Email:  [email protected]
Website: http://www.pomraco.be/en
3. Simplot Foods
Simplot Foods are a family-owned and operated manufacturer of an ever-changing range of on-trend foodservice items such as frozen and chilled potatoes, avocado, vegetables, cereals, and fruit that have been meticulously cultivated and prepared. 
Since producing the first commercially viable frozen fry in 1953, they listened carefully to our operators, seeking innovative ways to improve their menus, decrease labor, and grow their companies.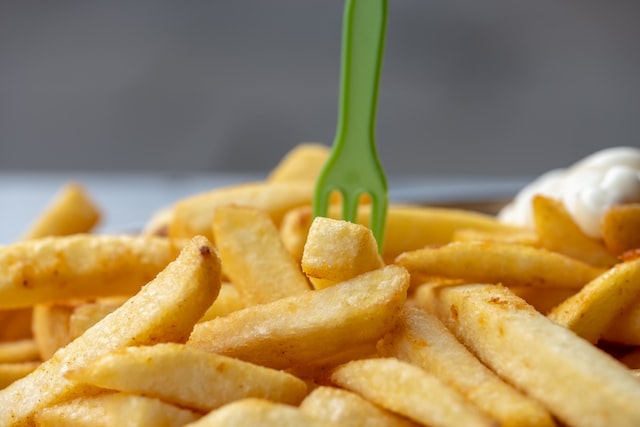 From humble origins to today's global presence, the J.R. Simplot Company has retained its basic principles, which include deep regard for the Earth's resources and a commitment to giving back to the community.
The three are resource stewardship, an entrepreneurial spirit, and a love of people.
Contact Info:
Phone:  208-780-8200
Email: [email protected]
Website: https://simplotfoods.com/
Mailing Address: P.O. Box 9386, Boise, Idaho 83707
4. Lux Fries
Lux Fries a rising number of businesses throughout the world rely on us to supply frozen french fries and other potato specialties.
They deal directly with manufacturers and suppliers in over 40 countries, which strengthens their worldwide presence and guarantees that we can select the greatest quality items for clients.
They can assist clients to acquire at extremely competitive costs and offer consistent quality throughout the year because of their experience and broad understanding of the fresh potato industry.
Contact Info:
Phone: +32 58 59 30 76 / +32 475 53 90 46
Email: [email protected]
Website: https://www.luxfries.com/
Address: Snipweg 7A, 8670 OOSTDUINKERKE, Belgium.
5. Lamb Weston
Lamb Weston is a global provider of frozen potato, sweet potato, appetizer, and vegetable products to restaurants and stores. Lamb Weston has led the frozen potato business in innovation for over 60 years, offering innovative products for our clients.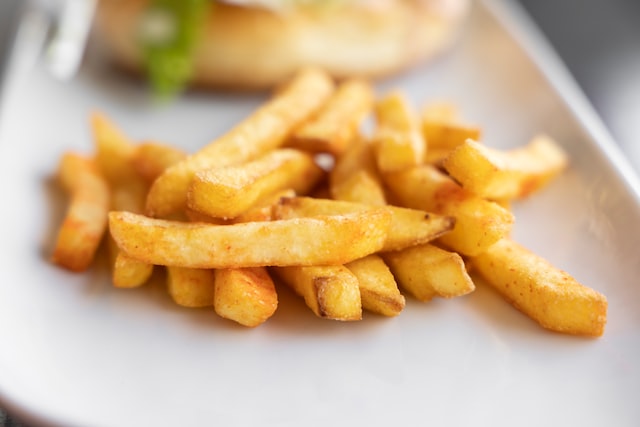 Lamb Weston goods may be found in over 100 countries worldwide. The company is based in Eagle, Idaho, with production facilities concentrated in the Pacific Northwest, especially in the Columbia River Basin, the world's top potato-growing region. 
In sales offices, production factories, and corporate offices across the world, Lamb Weston employs over 7,000 people. You can find their wholesale supplies from the list below.
Contact Info:
Phone: 1-800-766-7783
Website: https://www.lambweston.com/
6. Interfries Inc
Interfries Inc drives innovation and sets them apart from the frozen food business. Their commitment to pursue varied items, from the newest market trends to new tastes and simply prepared appetizers, will present clients with a great assortment that continues to wow.
They are dedicated to adopting strong ideals, high-quality products, and knowledgeable community services. From quality control to precise and efficient delivery, our team of specialists and devoted employees will supply leading solutions. Restaurants, hotels, schools, catering services, and other distributors are among the industries we serve.
Interfries Inc.'s President is David Winiarz. His expertise includes a focus on frozen food goods. It sparked the idea for a potato company. He and his team have believed in the concept for over 25 years. The humble tuber's evolution has resulted in a fantastic corporation.
Contact Info:
Phone: (786) 306-2191
Website: https://www.interfries.com/
Address: 500 NE 185 St, Miami, FL33179
7. Vima USA, Ltd.
Vima USA, Ltd buys, develops, packages, exports, and imports all food goods for distribution, retail, and consumption. Their objective is to discover the finest solution and product for your requirements.
Their reputation for serving clients has given us access to more resources to create the most efficient and seamless experience possible. They are always researching markets, changing designs, and monitoring their quality.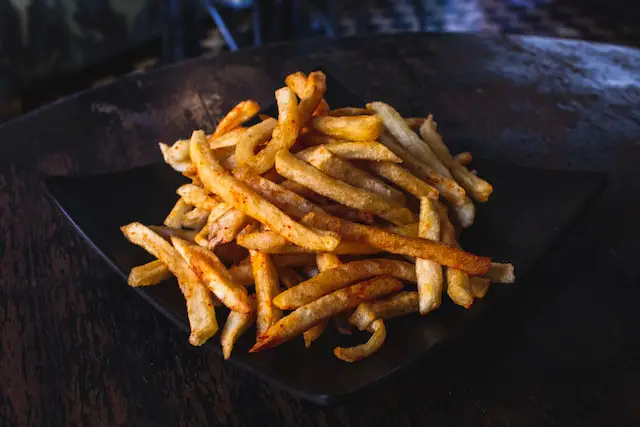 Therefore, they can provide our clients with the greatest advice available and position ourselves ahead of the competition. You can also find a range of different types of french fries from the list below.
Contact Info:
Phone: + 1 631 593 2310
Website: https://vimafoods.com/
Address: 636 Broadway, Suite 1110, Zip Code 10012 New York, USA.
Also, check out our article on the List Of Wholesale Steaks Suppliers & Vendors!