Sprinkles are very little pieces of confectionery used as a colorful garnish or to add texture to sweets such as brownies, cupcakes, doughnuts, or ice cream.
The little candies come in a range of colors and are typically used as a garnish or decorative element.
There are many suppliers of sprinkles, and some of the best ones are listed below.
List Of Wholesale Sprinkles Suppliers:
Bakell
GlamFactory
Baking Time Club
Picnartsugar
NYCake
Bakery Deco
Sugar Sisters
Sweetapolita
Bake Boss 
Bakers Party Shop
1. Bakell
Bakell is the leading online supplier of delicious glitters and dust, crafts, and cake decorating needs.
They choose to stock our line of baking, cake decorating, and crafting supplies to pass along significant discounts to their clients.
Bakell's products are the best option for Cake Artist Professionals, DIY Crafters, and Baking Enthusiasts Crafters.
Contact Info:
Phone: +1 (800) 292-2137
Email: [email protected]
Website: https://bakell.com/
2. GlamFactory
GlamFactory is a brilliant leading supplier which focuses on adding glam to your cakes.
The decoration is an important part of any bakery business of a crafter, as, without the surface attraction, the cake loses its appeal.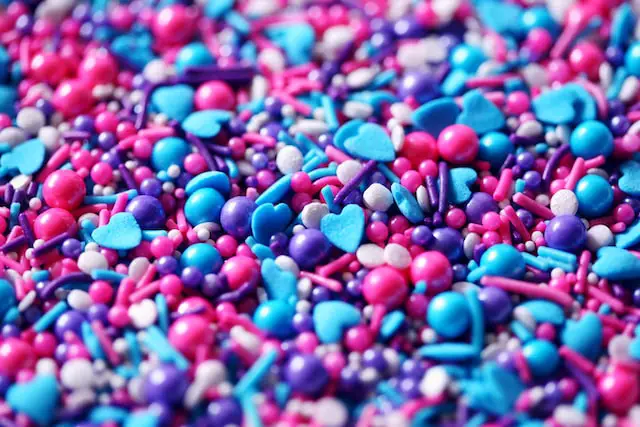 GlamFactory caters to this need and supplies a range of edible sprinkles and other decorations for cakes on their website below!
Contact Info:
Email: [email protected]
Website: https://glamfactoryltd.com/
3. Baking Time Club
Baking Time Club is founded by a young woman named Lavinia.
The company is based in England and was founded in 2016 as a result of her enthusiasm for eccentric kitchenware, themed events, and cake creation.
She made her dream true and become an excellent baker, and sold multiple healthy bakery supplies including sprinkles.
Contact Info:
Website: https://www.bakingtimeclub.com/
4. Picnartsugar
Picnartsugar was launched on ETSY in 2017 to offer personalized fondant toppers and sprinkles by introducing additional goods to their physical shop too.
Their team enjoys difficulties, and their success is based on our attention to detail.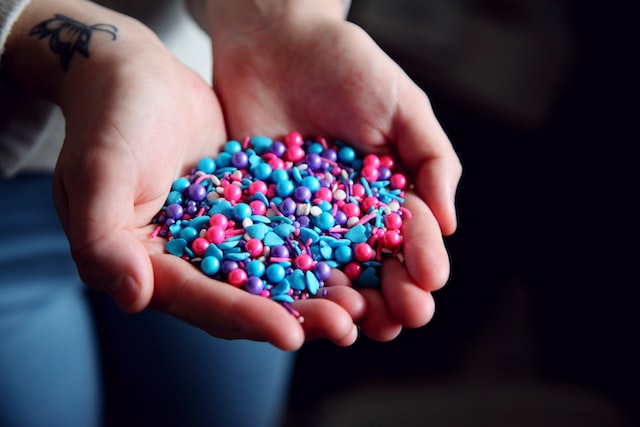 If you create delicious cakes and sweets at home or work as a baker, you'll love their selection of edibles.
Contact Info:
Phone: +6149017746300
Email: [email protected]
Website: https://www.picnartsugar.com.au/
Address: 9 Prevelly Circuit, Armstrong Creek, VIC 3217, Australia.
5. NYCake
NYCake was founded by Joan Mansour, Lisa, and Jenny.
It all started in Joan's home, where her neighbors knew her as the lady who made amazing birthday cakes for her children.
Joan was inspired to teach people how to create cakes after hearing how much everyone enjoyed hers.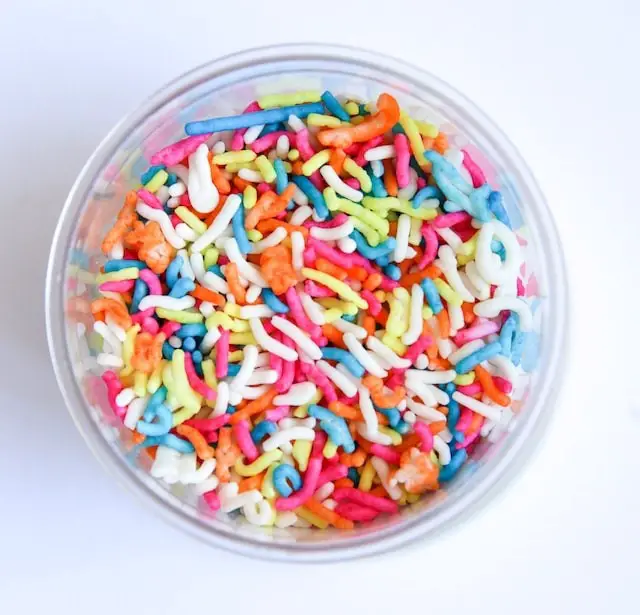 It started with her passion for cakes, and now is a leading supplier of bakery items and decorations in New York!
Contact Info:
Phone: 800-942-2539 
Website: https://www.nycake.com/
Address: 170 Ludlow Street, Yonkers, NY 10705.
6. Bakery Deco
Bakery Deco is one of the most prominent manufacturers and exporters of high-quality sugar sprinkles and other bakery-related items.
Their marketing team is highly-trained, dynamic, and competent and knows their clients well, and can answer their requests for items like burgundy sanding sugar quickly and anyplace.
They deliver caring service to their consumers which is always fast and efficient.
Contact Info:
Phone: +86-592-6012317
Email: [email protected] / [email protected]
Website: https://www.bakerydeco.com/
Address: Union Pacific Ave, Los Angeles, CA 90023.
7. Sugar Sisters
Sugar Sisters has over 30 years of expertise in the cake decorating and baking industry.
They provide the widest and most comprehensive selection of products, services, and workshops.
They believe in quality, which is why you will find all of your trusted and go-to products on their website linked below.
Contact Info:
Phone: 057 9339621
Email: [email protected]
Website: https://sugarsisters.ie/
8. Sweetapolita
Sweetapolita, which was founded in Rosie's kitchen in Newcastle, Ontario, Canada in June 2015, focuses on bringing awareness to the magic of the beloved sprinkle.
They only work with gold-standard confectionery producers in Canada, the United States, and Europe to create special sprinkles.
The Sprinkle Squad designs create and package all of their Sprinkle Medleys in-house with love and care.
Contact Info:
Phone: 1-888-858-8722
Email: [email protected]
Website: https://sweetapolita.com/pages/wholesale
9. Bake Boss 
Bake Boss is Australia's premier supplier of cake decorating and baking products.
They started their first shop in Richmond, Victoria in 2011 and now have shops all over Australia and New Zealand.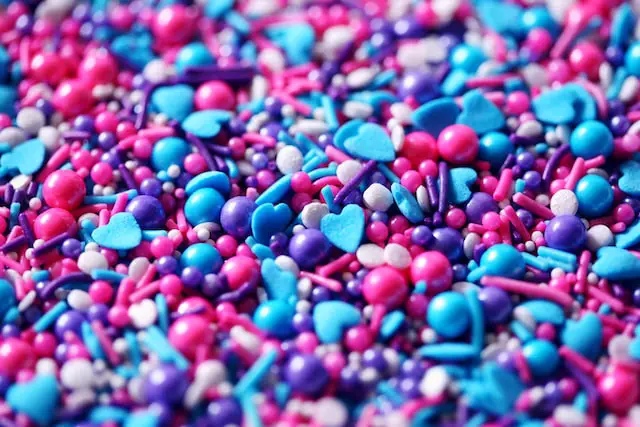 They supply customers with high-quality materials at reasonable costs, as well as exceptional service that extends beyond your purchase to assure your culinary and baking success.
Contact Info:
Phone: 02 9828 0700
Website: https://www.bakeboss.com.au/
Address: 198 Newton Road, Wetherill Park, NSW 2164.
10. Bakers Party Shop
Bakers Party Shop has been in business for almost a decade and was founded in 2009.
They are your one-stop shop for sprinkles, baking goods, cake decorating supplies, cookie supplies, party supplies, and food-making products.
Their objective is to make it simple for customers to purchase everything they need for special occasions, birthdays, and festivities. 
Contact Info:
Website: https://bakerspartyshop.com/
Also, check out our article on the List Of Wholesale Water Suppliers & Vendors!