Candy is an essential part of everyone's life. No one goes without a day of eating candy and enjoying its wonders in life.
Wholesale candy vendors are rampant all around the world due to their growing demand. Currently, Europe is full of amazing suppliers, and the list below highlights a few of the best ones!
List Of Wholesale Candy Vendors & Suppliers In Europe:
Candy Hero Ltd
Ameel Candy World 
America Tessen
Sweet & Candy Distribution 
Appleton & Sons Limited
 Pecan Deluxe
The House of Sarunds
Stama.Co
American Fizz
Unisnacks Europe Limited.
1. Candy Hero Ltd
Candy Hero Ltd Candy Hero Ltd was founded in West Yorkshire in December 2008 by two web designer brothers to sell imported caffeinated mints and chew gum.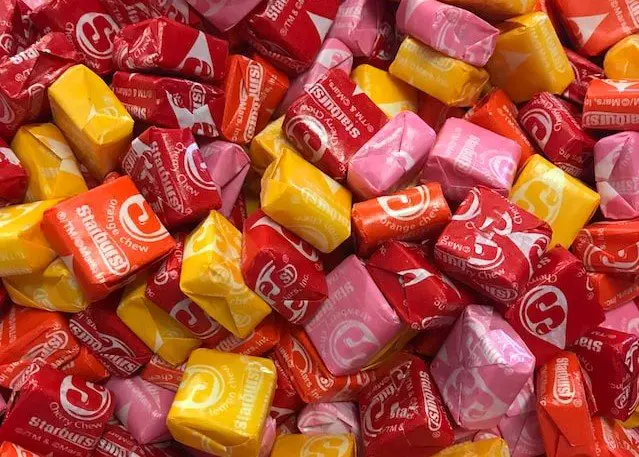 After 11 years and 6 moves, Candy Hero has evolved into a significant wholesale food distributor with weekly shipments from the United States, unparalleled expertise in software and food logistics, a robust pre-order and onboard booking system, and a selection of 20,000+ goods. If you want to see their list of delicious candies, look at the list below!
Contact Info:
Phone: 03330-143-403
Email: [email protected]
Website: https://candyhero.com/
Address: Bijsterhuizen 3023, 6604 LP Wijchen, Netherlands.
2. Ameel Candy World 
Ameel Candy World is a Belgian national, independent, and family-owned distributor that specializes in the B2B sale and distribution of sweets, confectionery, and beverages. in addition to all of the usual items from the main brands, they also offer an appealing and distinctive selection of delectable specialties.
Their clients come from all sales channels, including vending machines, bakeries, convenience stores, chocolate shops, beverage centers, wholesalers, institutes, grocers, market vendors, night shops, advertising agencies, supermarkets, and even hospitals!
Contact Info:
Phone: +32 (0)51 24 03 43
Email: [email protected]
Website: https://ameelcandyworld.be/nl-be/
Address: Industrieweg 22, 8800 Roeselare (Beveren), België.
3. America Tessen
Americatessen was formed in 1993, making us not only the UK's oldest but also likely the largest supplier of branded wholesale American confectionery, supermarket, and beverage. These are the major American brands that are stylish, inexpensive, and represent the "Real Flavours of America."
The organization is led by a highly devoted and competent staff with years of industry expertise. Their team strives to provide personalized service, provide high-quality, authentic items, and have a great sales record. If you want amazing candy options from amazing American brands in Europe, then go to their website and start shopping! 
Contact Info:
Phone: +44 (0)118 973 0503
Email: [email protected]
Website: https://americatessen.com/
Address: Unit 10-12 Marino Way, Hogwood Industrial Estate, Wokingham, Berkshire, RG40 4RF.
4. Sweet & Candy Distribution 
Sweet & Candy has evolved into the specialized confectionery distributor it is today since its inception in 1996. Their product line includes an unrivaled selection of Fun items as well as over 800 distinct pick and mix products.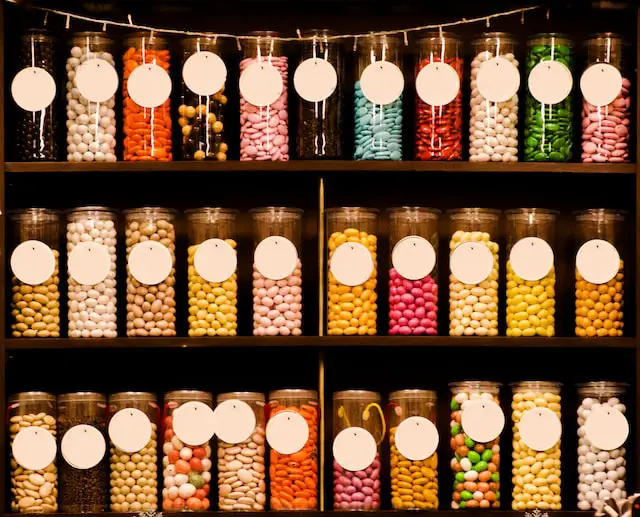 They have an extremely large range of about 1000 different bulk candy goods and the countless different types of fun candy items, in particular, give many chances for our clients to pick a distinctive range of products that are not available anywhere else. 
Contact Info:
Phone: 0031 (0)570 608040
Email: [email protected]
Website: https://www.sweetandcandy.nl/
Address: Hanzeweg 40, NL-7418 AT DEVENTER, The Netherlands
5. Appleton & Sons Limited
After the war, Harry and Gladis Appleton, better known as Mrs. A!, opened Appletons Cash and Carry in 1945. It began in a Chinese toyshop in Walthamstow, and eventually became one of the leading distributors of groceries and goods in Europe.
Appletons is currently run by brothers Ricky and Jamie Appleton. 
Appletons Cash and Carry, a specialist in the selling of confectionery to independent shops, provides over 3,000 branded and own label items at their 25,000 sqft London facility. Appletons carries all of the major brands from the top candy makers, you can see the list below!
Contact Info:
Phone: 0207 515 7101
Email: [email protected]
Website: https://www.appletonsweets.co.uk/
Address: 17 Towcester Road, Bow, London, E3 3ND.
6. Pecan Deluxe
Pecan Deluxe is and always has been a family-owned business. They have strong family values that drive their worker's passion for innovation and exceptional products These values connect their ideas to the products they deliver to customers.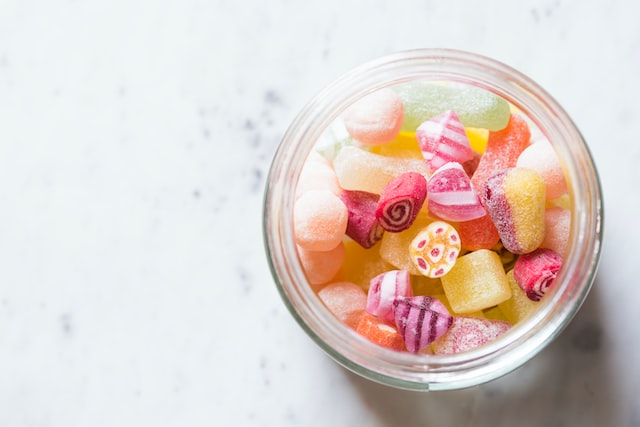 Their candies are amazing and taste like the perfect delight and surprise in your mouth. They guarantee that you can trust their company and the dedicated spirit of teamwork that is focused on making your projects! They have a famous line on their website: When you want to create new tastes that surprise, delight, and satisfy, make Pecan Deluxe your 'secret ingredient!
Contact Info:
Phone: +44 (0) 1977 681141
Email: [email protected]
Website: https://pecandeluxe.com/uk/
7. The House of Sarunds
The original owner, Robert Verdonk, saw a need in the UK market for high-quality confectionery items, prompting his weekly trips to Belgium to personal taste, examine, and gather only the finest chocolate. Orders began to pour in from a variety of businesses around the country, demonstrating how significant the option to supply fresh continental chocolates to UK stores was.
House of Sarunds aims to improve its variety and obtain better costs for consumers while maintaining growth and creating strong ties with Belgian suppliers. Following Robert's retirement in 1999, the Managing Director, Peter Martin, and his wife, Jackie, took over. Currently, the company is doing great and setting a good name for its products everywhere!
Contact Info:
Phone: 01258 450200
Website: https://www.sarunds.co.uk/
Address: Unit 1, Holland Way, Blandford Forum, Dorset, DT11 7SX.
8. Stama. Co
Stama Co Ltd was founded in 2004 as a distributor of FMCG, major World brands for food, candy, care products & cleanliness, and household chemicals. Sofia, Bulgaria, is home to the company's headquarters and major warehouse. 
They also sell items from the largest Bulgarian manufacturers of packaged sweets and drinks. Their main objective is to give an extraordinary level of service to clients while also offering the greatest pricing for things! If you seeking good quality candy with amazing taste and affordable prices: this company is made for you!
Contact Info:
Phone: (305) 633-6650
Email: [email protected]
Website: https://www.stama.co/
Address: 6, Srebrostruy str., 1373 Sofia, Bulgaria.
9. American Fizz
American Fizz (UK) Ltd strives to bring American snacks and candy brands to the UK! They are one of the major importers and distributors of American food, groceries, candies, sweets, sodas, and energy drinks in the UK.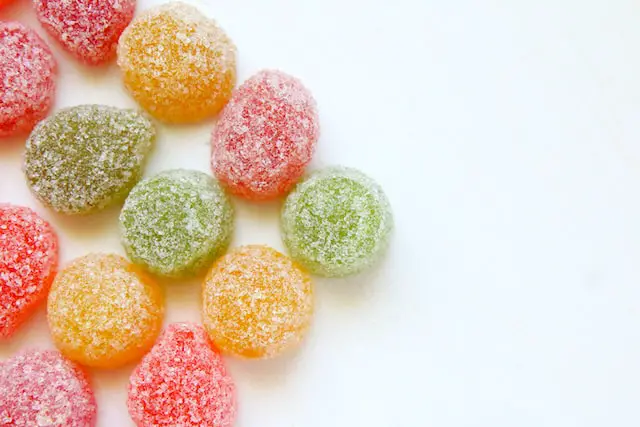 Their extensive product selection, exclusive imports, and amazing prices make us the best in the country. They also carry a vast selection of American brands, from Hershey's to Reese's, Sour Patch to Twizzlers, Gatorade to Monster, M&M's to Ruffles: the list is endless!
Contact Info:
Phone: 01258-452558
Email: [email protected]
Website: https://americanfizz.co.uk/
10. Unisnacks Europe Limited.
The abundance of snack options accessible in Asia, notably Japan, where munching is a national habit, inspired Unisnacks to create a platform to sell them in Europe too! The company was founded in 2007 as Ducom Europe Ltd, then in 2015, we renamed it Unisnacks Europe. Their core management team has over 100 years of combined expertise in the international FMCG industry.
With its increasingly diverse population, global snack foods are becoming increasingly popular across Europe. They assist our suppliers in fine-tuning their products so that they may reach both the specialty ethnic and mainstream markets in the UK and continental Europe.
Contact Info:
Phone: (UK) 0800 195 6438 / +44 1767 308 900
Email: [email protected]
Website: https://www.unisnacks.co.uk/
Address: Ventura Business Park, Unit 1-5, Howitt Close, Upper Caldecote, Biggleswade, Bedfordshire, SG18 9GG, United Kingdom.
Also, check out our article on the List Of Candy Wholesale Vendors & Suppliers In Miami!