Sour candy is usually made to taste sour and has a very interesting aftertaste in comparison to sweet mainstream candy.
They are made by adding an outside coat with a fruit flavor.
They are quite popular, and the list below contains of amazing sour candy suppliers that can give you the best discounts and flavors.

List Of Wholesale Sour Candy Suppliers
Jack's Candy
Sugarman Candy
Candy Warehouse
Appleton & Sons Limited
Sweet City Candy
The Kandy King Ltd
Sweetie Candy Company
1. Jack's Candy
Jack's Candy is made by Jack who began pulling a candy cart around the aisles of Downtown Los Angeles vegetable markets in the 1930s.
He moved into an Eight Street building and sold confectionery there for almost 30 years. 
Jack's Candy is the largest commercial candy store in Downtown Los Angeles, with a 42,000-square-foot structure.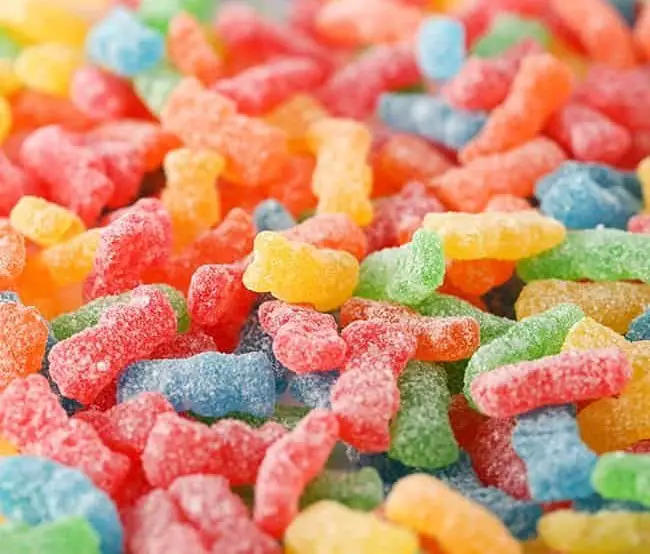 Jack's sells over 10,000 goods, including a wide range of American and Mexican delicacies.
All of their candies are shipped directly to you from their cutting-edge, temperature-controlled factory.
They also have an excellent inventory management system that allows them to fulfill your sweet requests!
Contact Info:
Phone: (213) 622-9287
Email: [email protected]
Website: https://jackscandy.com/
Address: 777 S. Central Ave. Los Angeles, CA 90021
2. Sugarman Candy
Sugarman Candy is happy to provide the greatest wholesale candy assortment on the Internet!
They have made it easier than ever to locate wholesale prices on your favorite candy. 
They endeavor to provide many customers with delicious discounts such as Fundraisers, Weddings, School functions, Novelty shops, Wedding showers, Bar and Bat Mitzvahs, and much more.
They offer everything you need to put together a candy buffet for your next event. Their team is dedicated to client service and prioritizes customer pleasure. Visit their website to see their sour candy!
Contact Info:
Phone: +1-305-982-8553
Website: https://www.sugarmancandywholesale.com/
Address: 1720 NW 20th Street Miami FL, 33142.
3. Candy Warehouse
Candy Warehouse is an exceptional manufacturer and distributor of candy in the market. they sell a variety of candy including their delicious sour candy.
Sour candy is one of the most popular candy items in the world and the candy warehouse ensures that the company never compromises on quality and delivery.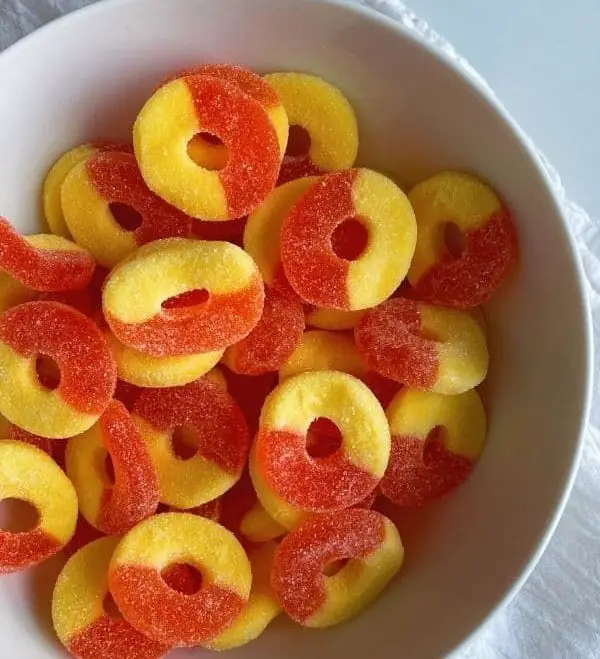 Candy warehouse also focuses on the fitness of its employees and encourages other corporates to be sustainable and authentic. You can have a taste for yourself and figure it out!
Contact Info:
Phone: 619-477-6225
Website: https://www.wholesalecandywarehouse.com/
Address: PO Box 62094, Honolulu, HI 96839.
4. Appleton & Sons Limited
After the war, Harry and Gladis Appleton, better known as Mrs. A!, opened Appletons Cash and Carry in 1945. It began in a Chinese toyshop in Walthamstow. They started off selling groceries before passing the farm on to their two sons, Graham and Peter.
Appletons is currently run by brothers Ricky and Jamie Appleton. The company is a specialist in the selling of confectionery to independent shops.
They provide over 3,000 branded and own label items at our 25,000 sqft London facility. Appletons carries all of the major brands from the top candy makers.
Contact Info:
Phone: 0207 515 7101
Website: https://www.appletonsweets.co.uk
Address: 17 Towcester Road, Bow, London, E3 3ND.
5. Sweet City Candy
Sweet City Candy is a family-owned business situated on Long Island, New York. Their team hopes you can taste our passion and love for candy in every delicious order shipped throughout the USA.
They have always placed a premium on quality and great customer service and take pleasure in client recommendations and repeat orders.
Sweet City Candy is your one-stop-shop for candy by color, brand, occasion, and theme, in boxed chocolates, wrapped and packaged candy, count goods, nuts, novelties, cookies, and seasonal items.
Contact Info:
Phone: 866-457-8668
Website: https://www.sweetcitycandy.com/
6. The Kandy King Ltd
The Kandy King Ltd offers sUK merchants popular American candies such as Airheads, Jolly Ranchers, Swedish Fish, Sour Patch Kids, and Mike & Ike. 
They also provide a wide selection of American sodas, including Fanta, Arizona, Coca-Cola, and Day's Soda. Simply open a wholesale account to take benefit of their fantastic selection of sweets and snacks.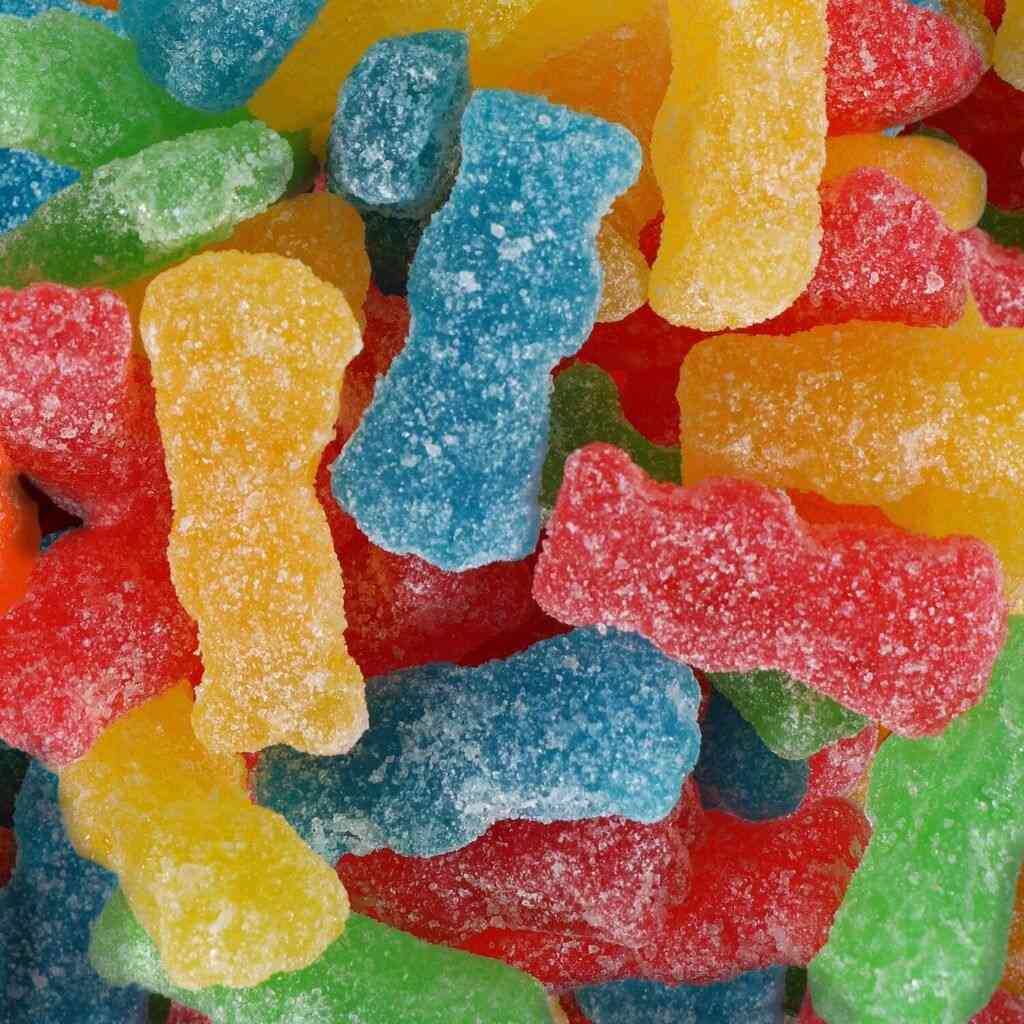 You're guaranteed to discover the greatest wholesale items all in one location with a vast range of wholesale snacks, sweets, and drinks to pick from!
Contact Info:
Phone: 020 3355 9605 
Email: [email protected]
Website: https://www.thekandyking.co.uk/
Address: Unit 3D Beaver Industrial Estate, Brent Road, Southall, Middlesex, UB2 5FB.
7. Sweetie Candy Company
Sweetie Candy Company has been offering sweets, snacks, and chocolates from our massive wholesale candy store for almost 60 years. If you are in Cleveland, Ohio, their shop is worth visiting.
They have the widest selection of confectionery available anywhere in the globe! Sweeties sell vintage candy, retro candy, bulk candy, wholesale candy, and a variety of other items.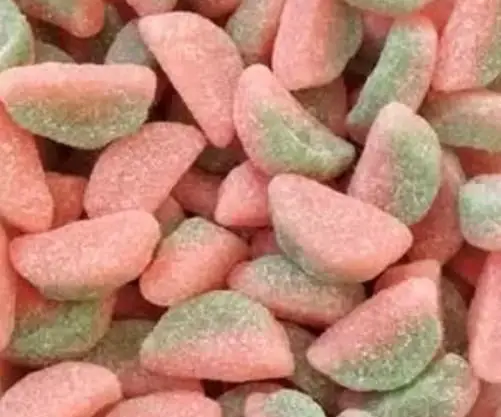 In addition to their confectionery store, they have a 36-hole miniature golf course and an old-fashioned soda shop providing ice cream, malts, shakes, and other treats.
Contact Info:
Phone: (216) 739-2244
Website: https://www.sweetiescandy.com/
Address: 6770 Brookpark Road, Cleveland OH 44129.
Also, check out our article on the List Of Wholesale Hot Dog Suppliers & Vendors!